Sir Grout Brings Top-Notch Hard Surface Restoration Services to Raleigh
Raleigh residents now have the opportunity to experience Sir Grout's unmatched hard surface restoration expertise.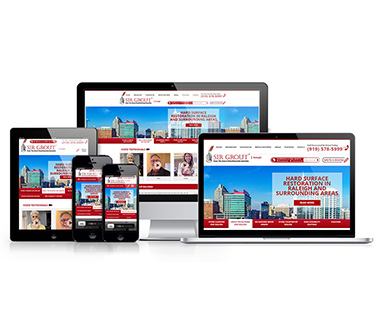 Raleigh – (03/16/2020 9:00 AM EST) Sir Grout, the leading hard surface restoration company, is bringing their unmatched services to a brand-new territory. With the opening of this new location, the company now covers Wake County and surrounding areas. As part of the inauguration of this new franchise, they have launched a new website designed to cater to the needs of locals. On this website, interested residents can find information about Sir Grout Raleigh's products and services. Visitors will also find expert advice on how to keep their hard surfaces in great condition. Sir Grout Raleigh promises to uphold the company's high standards and provide only top-quality service.
John Van Witzenberg will be leading Sir Grout's new franchise in Raleigh. He is very happy to be part of the Sir Grout family and trusts the future will bring only success. He stated: "Sir Grout stands above the rest because their top of the line products and superior restoration processes. With their professionalism and drive to innovate, we now have the opportunity to grow a prosperous business. We will strive to give all our customers outstanding results and become the best hard surface restoration company in town." John is confident they will achieve all their goals: "Thanks to Sir Grout's amazing training programs for franchisees and employees, we have the tools to improve even further and reach new levels of excellence. This preparation has given us the determination to offer our clients the high-quality service they expect and deserve."
Sir Grout continues to expand, consolidating its leadership in the hard surface restoration industry. Since its inception in 2005, the company has constantly improved its products and procedures, striving to become the best. Homeowners always find reliable solutions with the help of Sir Grout's skillful technicians. With their newest franchise, they intend to keep delivering this top-notch service to a new part of the country. From now on, all Raleigh residents can enjoy Sir Grout's unparalleled customer attention.
Raleigh locals can expect only the very best from Sir Grout. With high-end equipment and unrivaled hard surface expertise, they can carry out a wide range of restoration treatments. Thanks to their experience and knowledge, they can bring trustworthy solutions to both commercial and residential settings. Hard surface problems are no match for Sir Grout Raleigh's qualified technicians. From wood deep cleaning to grout cleaning, sealing and sanitizing, every service will be tailored to the needs of each customer.
Residents who wish to learn more about Sir Grout Raleigh's services can find all the information they need by visiting
www.sirgroutraleigh.com
. This website can be easily accessed from any electronic device. It contains testimonials, reviews from previous customers, a photo gallery, and much more. In the gallery, locals can browse before and after pictures displaying the remarkable results Sir Grout Raleigh provides. To schedule a free evaluation, interested customers can fill out the "Request a Quote" form or call them at
(919) 578-5999
.