Welcome to the Grout Repair category for the Sir Grout Raleigh Blog. Here you'll find blog posts related to stone and tile that we've restored. See the amazing transformations with the included before and after pictures. Feel free to share and leave your comments.
Published December 22, 2021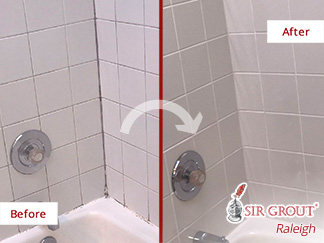 Our Raleigh Grout Sealing Service Made This Shower Look Flawless After a Full Restoration
This Raleigh homeowner hired our specialists to clean the dirt off his shower and repair the damage on the grout. After assessing the shower's condition, our grout sealing team knew what to do to get the best results.
READ MORE