Welcome to the Walls category for the Sir Grout Raleigh Blog. Here you'll find blog posts related to stone and tile walls that we've restored. See the amazing transformations with the included before and after pictures. Feel free to share and leave your comments.
Published December 07, 2021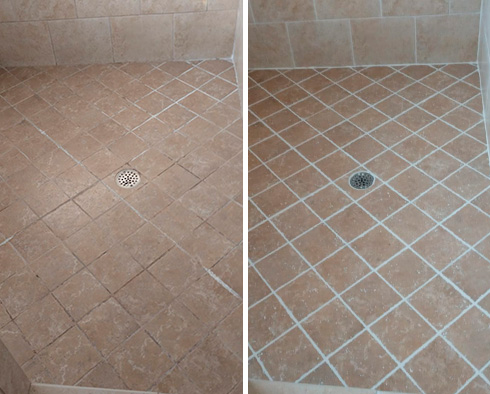 Our Techs Make This Shower Look Stunning With the Best Raleigh Grout Sealing Service
This couple hired our Raleigh grout sealing services when all traditional cleaning methods did nothing to remove the mold and mildew from the grout. By the end of the process, the ceramic tile shower had regained all its beauty.
READ MORE
Published October 27, 2021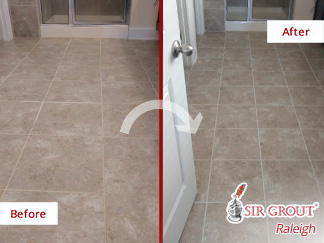 Apex Grout Recoloring Services Make This Homeowner Very Happy
Ceramic tile flooring can be tough to keep clean. Floors might be subjected to considerable foot traffic. This wear and tear can wreak havoc on the surfaces, causing them to deteriorate quickly. A homeowner in Apex, North Carolina, contacted us because her bathroom ceramic floors looked opaque and old.
READ MORE