Our Grout Sealing Experts Prove Their Effectiveness on This Shower in Raleigh
December 19, 2022
This client was returning home from a long trip and wanted to make some improvements to the house. The owner was well informed that he required professional assistance with his tub-shower, so he started searching online. He quickly discovered our
grout sealing team in Raleigh, NC
, and when he visited our website and saw our
picture gallery
, he was fully convinced we were the right choice. The owner decided to call us the following day, and we quickly processed his request.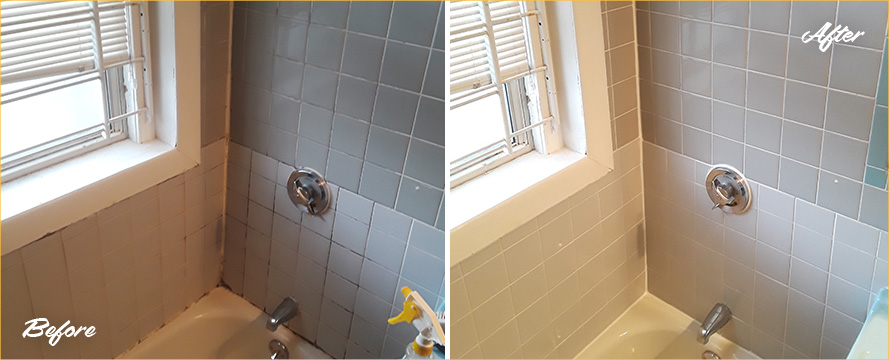 A few days later, our grout sealing experts visited the owner's house for an in-home evaluation. After evaluating the tub-shower, our experts found that no normal cleaning method would solve the issue. The grout lines on the walls were awful, the caulking was in poor condition, and the sealant had to be replaced since it had deteriorated. We offered our customer a multi-step tile and grout sealing process, which he accepted.
We visited our client's house a few days later with all of the necessary tools to perform the restoration. The first step was to clean the whole tub-shower with bio-safe cleaners. To remove the dirt from every corner, the tub and walls were carefully cleaned using bio-safe cleaners to eradicate any sign of grime. The most difficult-to-reach areas were then steam-cleaned. When we were finished, the tubshower was spotless.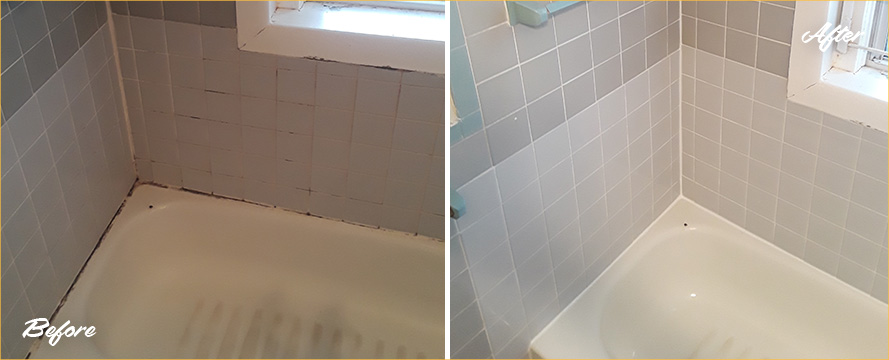 Our crew removed existing moldy or failing caulk before properly cleaning the sections that needed to be re-caulked. After drying, a new mold-resistant tub-shower silicone sealant was applied. The sealing process was the next step.
Finally, our crew cleaned the surfaces, applied our special sealant, a penetrating grout sealer. Our sealing method is the greatest long-term solution to keep tiles in the bathrooms and showers clean. Having a layer of protection on hard surfaces is important for long-term effective upkeep.
The results of our service impressed the owner. He could now take a bath because every area of the tub-shower was spotless. Our team gave him recommendations regarding how to make cleaning more effective in the long term. To keep the tub-shower clean without destroying the sealant, our team recommended pH-neutral, soap-free cleaners like
Sir Grout's Natural Hard Surface Cleaner
.
Tub-showers are always susceptible to wear and tear as a consequence of their interaction with water. Cleaning with soap-based products aggravates the issue. Our soap-free solution successfully removes dirt, grime, and soapy residue while still leaving the surface appearing clean. Use a squeegee, a towel, or a cotton cloth rag to make the procedure go more easily without scraping the tiles. Additionally, keeping the area well-ventilated is a simple way to avoid mold and mildew.
Sir Grout Raleigh provides a team of experts waiting to provide the best grout sealing services for your home's hard surfaces. Call us at
(919) 578-5999
or fill out the "Request a Quote" form on this page to schedule a free consultation today. If you want to keep up with our latest news and promotions, subscribe to our
newsletter
.